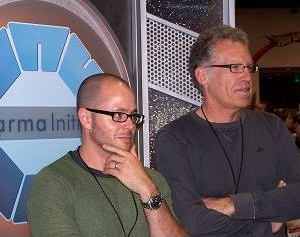 Here it is
, Part Two of the Carlton Cuse/Damon Lindelof interview!
I hope the past couple of days were not too hard on you guys. ;)
Anyway, I wanted to use this opportunity to thank the countless fans who sent in questions (several hundreds of them!).
Obviously I had to make lots of cuts and choices, and basically wanted to ask Carlton and Damon what I thought were interesting questions that many fans had, as well as questions that were not often, if not ever, asked.
I hope you enjoy the interview as much as I did making it.