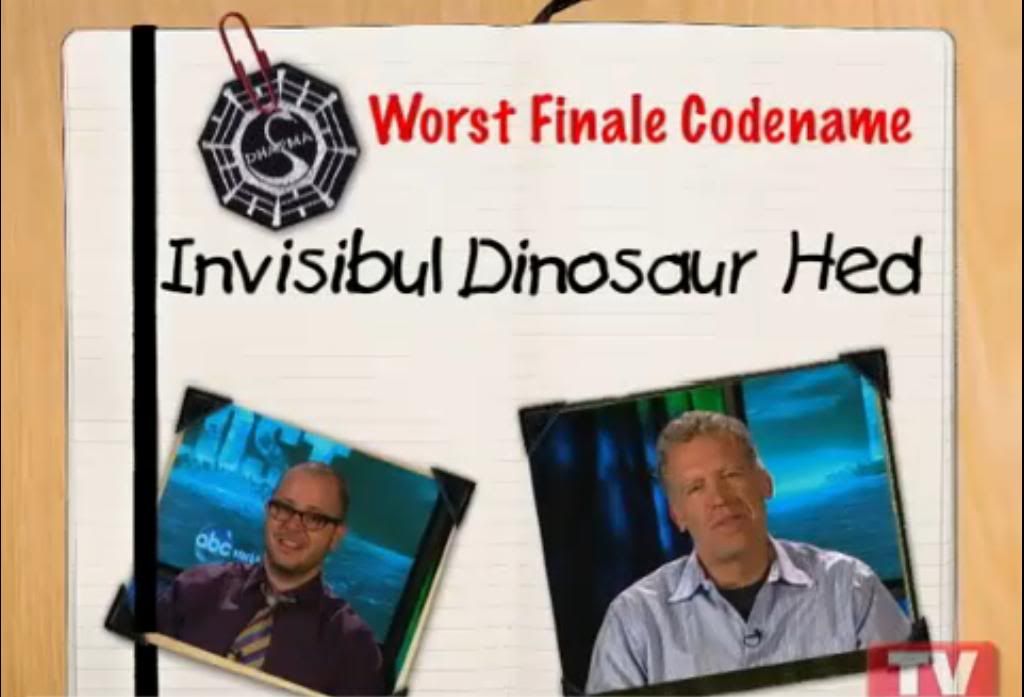 A few weeks ago, Blue eagle islander posted a
blog
urging fans to submit their finale code-names to Damon Lindelof and Carlton Cuse for consideration. LP's official choice was "Invisibul Dinasaur Hed" [sic], when stems from a long-running joke on this
thread
of
LP forums.
However unsurprisingly, "Invisibul Dinasaur Hed" did not make the final cut, or even the final thirteen of the codenames (the winner of which was the electrifying "Fork in the Outlet"). That's not to say, however, that the beautifully misspelled title didn't get some other honor bestowed on it by the powers that be.
In
an episode of "Getting Lost,"
a TV Guide exclusive video dedicated to the show, Damon and Carlton actually mentioned the fabled "hed," naming it the "#1 rejected" codename and stating that they "would not be naming the final scene that."
It's a pity that LP (not so) narrowly missed being a part of actual Lost history, but it is cool that we got a shoutout from Damon and Carlton.
In the meantime, all we can do is theorize about the meaning of the "Fork in the Outlet."