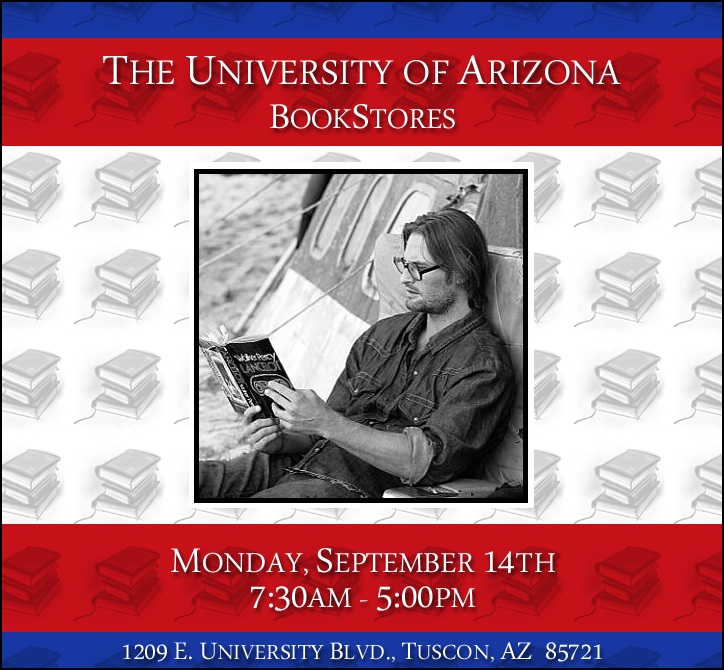 If you read the comments for the last post, you'll know I held off before doing a post cause I wanted all the details together. In future, we're going to just update posts with additional clues as otherwise we just have way too many for one frame. So subscribe to us so you know, or follow us on Twitter for updates.
Anyway, let's recap Frame 5. The first clue was simply an image, quickly found to be the University of Arizona bookstore. Clue 2 appeared not long after showing the words Bear Down. Google this with Arizona and you find it is the official motto of the University. Clue 3 appeared not long ago too, saying "Wildcat Readers, see you on - J. Perkins/R. Morrison". If you check out the Arizona Wildcats football team website, you find these two players are no#9 and no#14 respectively, which links in with the final reveal that the frame will be available on September 14th. DCPB now shows the truth - go to the University of Arizona bookstores on this day between 7:30am and 5:00pm for the new URL. The address is 1209 E. University BLVD, Tuscon, AZ 85721.
Arizona Lost fans, your fanbase needs you!